Welcome to BATS OVER BOOKS!          
Terence M

c

Vicker's, Rare Book "Shoppe"
Christmas is Coming!—A large collection of AMAZING STORIES, ASTOUNDING STORIES and THRILLING & WONDER STORIES will be listed.  So check back daily!
FEATURED AUTHORS!—H.P. Lovecraft, Robert E. Howard, Clark Ashton Smith.
Just click on "

FEATURED AUTHOR!

" in the "
Browse by Catagory
" in the options box.  Additional authors items will be added throughout this week.
FEATURED ITEMS

—Items especially selected from

WHAT'S NEW!
"WHAT'S NEW!"

—Remains the newest additions and they will be added daily as items come in.
FOTS NEWS!

—Click on

FOTS NEWS!

for the special editions of H.P. LOVECRAFT's
CALL OF CTHULHU—Illustrated by Gary Gianni
SHIPPING NOTICE:  My domestic shipping is a flat $5 with DELIVERY CONFIRMATION whether you order one book or ten.  Insurance is extra and we can talk.  If your book arrives damaged that's my fault!  If your book's lost in the mail, it's not my fault! So I urge you to buy the insurance or pay for SIGNATURE CONFIRMATION. 
INTERNATIONAL SHIPPING:  Unfortunately the terrific price-hikes in out-of-the-country shipping have virtually wiped out the international book-trade for all but the rarest items.  International shipping starts at $24 for NON-INSURED shipping.  EXPRESS SHIPPING with insurance and signature starts at over $60.  I will ship out of the country at standard rate of $24, but if it's lost, it's not my fault.  I will not ship expensive books at less than EXPRESS SHIPPING.  Sorry!
I AM PROVIDENCE:  H.P. LOVECRAFT BY ARTIST, GAGE PRENTISS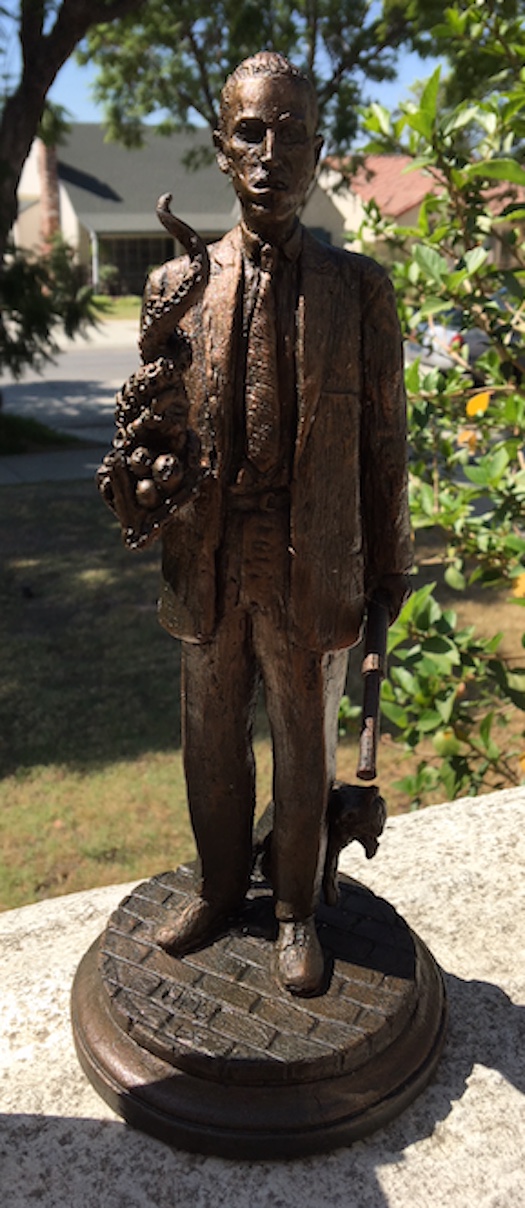 ONLY 200 SIGNED INDIVIDUAL RESIN CASTINGS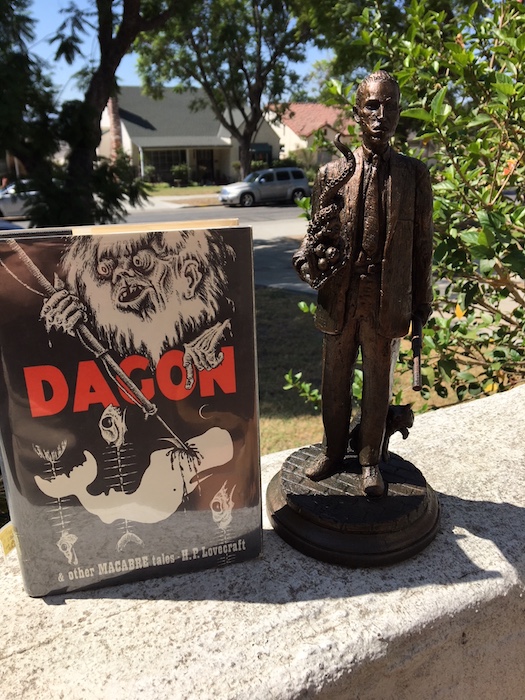 I only have a limited number on hand.
Do not hesitate!
And now, on to the offerings!